Care and Cleaning of Fabric Furniture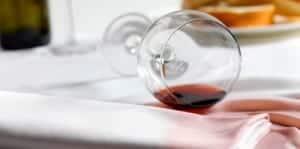 Are you tired of worrying about something being spilt on your furniture fabrics?  EcoShield Fabric Protection is a completely safe and long lasting stain protection and release application formulated with an Anti Allergy. Firstly, EcoShield is designed to protect Furniture Fabrics and soft furnishings from stains, grime, dirt and soil build up. Secondly, the Anti Allergy component binds to the treated textile and provides lasting hygiene and controls the growth of bacteria, Mould and Mildew.  EcoShield Fabric Protector with Anti Allergy can be applied to new or pre-cleaned furniture, soft furnishings and textiles. Having your furniture and furnishings protected using EcoShield Fabric Protector with AllergyShield will help:
Maintain a new, clean appearance for longer
Protect against spills, dirt, grime and staining
Allow easier cleaning in the future
Reduce the allergens that can trigger Asthma, Hay Fever, Sinus and Eczema
Control and inhibit the growth of Mould, Mildew and Bacteria
Control the population of Dust Mites by controlling the growth of their food source.
Available on it's own or in a handy Fabric Care Kit also containing Spot Cleaner and Deodoriser and in stock at Todays Furniture.  Call 4577 9088 for costs and stock information.
Before applying fabric protector make sure the area is clean, always use a compatible fabric cleaner or ensure that the item has been cleaned by a professional upholstery cleaner if the fabric is not new.
Call Todays Furniture on 4577 9088 for further information and stocks.
Source:  https://furniturecareproducts.com.au/ecoshield-fabric-protection/